36 Fly Assortment - Fly Box Starter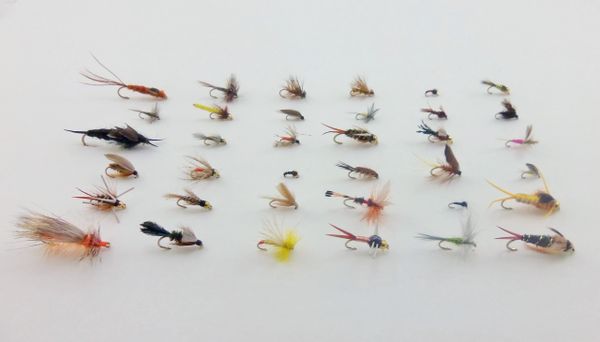 Perfect for the beginning fly angler or if you are just starting a new fly box. Includes Pocket Fly Box - 8 Compartment (PFB-8).
36 High Quality Trout flies (listed below)
Popular fly patterns including dries, wets, nymphs and beadheads to cover a variety of fishing conditions
Sizes range from 20 to 6
Fly box measures L 4.375in X W 3in. X D .625in.
Includes (click expand for full list)