Vosseler DC2 Series Fly Reels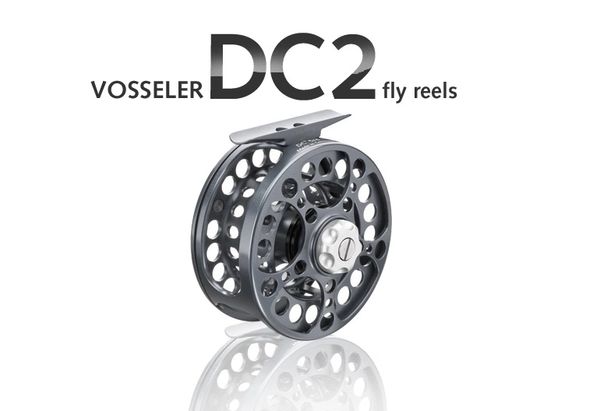 $255 to $277
Fly-fidelity!
No question, this gem satisfies the fisherman's highest demands in the disciplines:
Dry fly fishing, light saltwater or just about any kind of fly fishing.
Good looking and useful. State-of-the-art design and engineered for durability! This reel convinces every enthusiastic fly fisherman by its every day qualities: high resistance and strong workmanship. Just how you can expect a straightforward high-tech product to perform. With its proper weight it masters convincingly to resist hunting fish, no matter how bad-tempered they may be. The ultra-effcient drag system has been revamped to provide more braking force. Protects delicate leaders and similarly holds a strong trout in a fast river. A distinctive click is heard whenever the spool turns. The reel is robust and has an attractive design, with a large-arbor spool that makes it both appealing and functional.
Perfect drag system

Timeless 5-spoke-design

Discreet escapement system

Finest surface finish